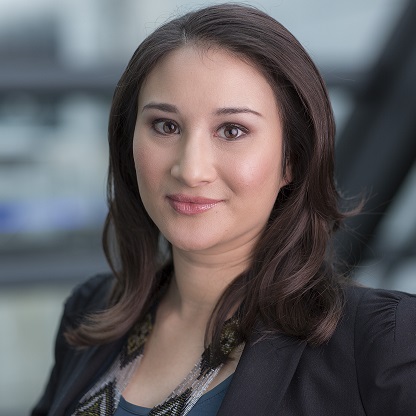 Nejra Cehic is the London-based reporter for Bloomberg TV's partner channels.
She reports live every day on the European financial markets, and also covers the top business and economy stories of the day for Bulgaria On Air, Bloomberg TV Indonesia, Bloomberg TV India, Bloomberg TV Mongolia and Bloomberg HT (Turkey). She also does weekly live business reports for Sky Australia and Monocle Radio.
Since joining Bloomberg, Nejra has travelled all over Europe to report on avariety of stories, from the demise of Nokia to a stem cell burger costinghundreds of thousands of dollars. She was a regular at EU finance ministers'and leaders' meetings in Brussels, where her bold questions to former Italian Prime Minister Mario Monti broke news and generated coverage across a number of news outlets.
Prior to joining Bloomberg, Nejra worked for BBC local radio and at the BBC Paris bureau. She has a PGDip in Broadcast Journalism from Cardiff Journalism School and a BA (Hons) in Classics and Modern Languages from the University of Oxford."