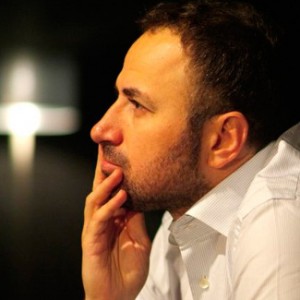 Stefan Valdobrev is a Bulgarian actor, composer, author and performer, film director. He is born in 1970 in Stara Zagora.
In 1993 he graduated National Academy for Theater and Film arts / NATFA Kr. Sarafov / and in the period 2006-2007 specialized film directing at the Film Academy FAMU in Prague, Czech Republic.
He played over 40 roles at the National Theater, Bulgarian Army Theater, Youth Theater, Satirical Theater, Theater 199, all in Sofia, and Theater Plovdiv.
He has written original music for over 70 plays and 20 feature films and documentaries.
He has released 10 albums with songs, many music video clips and he took part in four national tours of "The Usual Suspects" – Ivan Lechev, Stoyan Yankulov, Veselin Veselinov-Eco and Miroslav Ivanov.