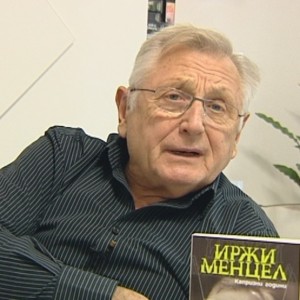 Oscar-winning director Jiří Menzel, member of the Czech New Wave, became internationally famous in 1967, when his first feature film, Closely Watched Trains, won the Academy Award for Best Foreign Language Film.
The Czech film director, theatre director, actor, and screenwriter was prevented from making further films until 1974 due to his anti-Communist views.
Jiří Menzel's 1969 film Larks on a String was banned until 1990, when it won the Golden Bear at the Berlin Film Festival.