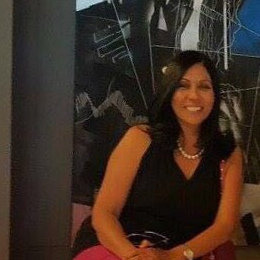 Vanessa Yvonne Calvert was born on 25 June 1967 in Cape Town, South Africa. She is married to Rodrick Calvert and has 2 children.

For many years prior to the first democratic elections in South Africa (27 April 1994) Ambassador Calvert worked in the NGO's in empowering communities. During that period she managed Social Projects in disadvantaged communities.

Ambassador Calvert worked tirelessly collaborating with both foreign donors and business to provide site and serviced plots to communities, to build multi-purpose centers in disadvantaged areas. Many of her projects focused on empowering women and children.

Post 1994 Ambassador Calvert joined a team supporting the Constitutional Assembly in the drafting of South Africa's democratic Constitution. Within a period of two (2) years this team had to draft the Constitution, which is widely regarded as the most progressive Constitution in the world, with a Bill of Rights second to none.

In 1997 Ambassador Calvert was appointed in an advisory capacity to the first Leader of Government Business in the Mandela Government (this position is known as the Leader of the House in Westminster). She held this position until she was appointed South African Ambassador to Bulgaria in 2013.

Ambassador Calvert holds Masters Degree in Public Administration.