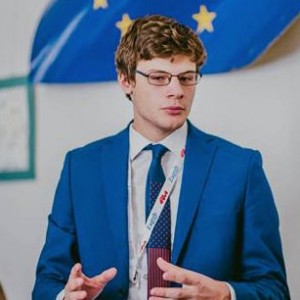 Arno is 17.
Student in 91. German Language High School in Sofia.
Bulgarian delegate at the European Students Parliaments 2018 in Toulouse, France, 06.07-10.07.2018. Awarded best delegate at the Model European Union Zagreb 2018 international conference Sept 30-Oct 6, 2018.
Participated in several regional Model European Union and Model United Nations conferences in the German Embassy.
Founder and leader of the Youth of Bulgaria, whose aim is to be a free space for exchange of motivation and ideas and to set a positive example of how young people can positively affect themselves and their surroundings through proactivity and entrepreneurial approach.
Main organizer and initiator of the first ever Model Republic of Bulgaria, a simulation of the decision-making and lawmaking process, including the Council of Ministers, the Parliament and the President, giving more than 50 high school and university students the opportunity to step into the role of ministers, members of parliament and the president.
Speaks German and English.