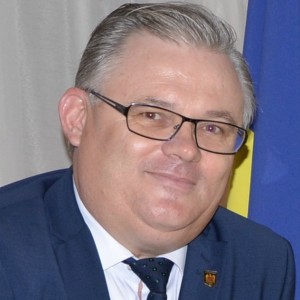 Ciprian Mihali is a diplomat, philosopher and historian, born in Romania.
Mihali is Director of the Agence Universitaire de la Francophonie for Western Europe since Sept 2016.
He was Ambassador of Romania in Senegal /2012-2016/ and in 7 other countries in West Africa.
He was also professor in Contemporary Philosophy in University Babes Bolyai de Cluj, Romania /1992-2012/.
PhD in Philosophy, Universite de Strasbourg.
PhD in Philosophy, Babes-Bolyai Cluj University.