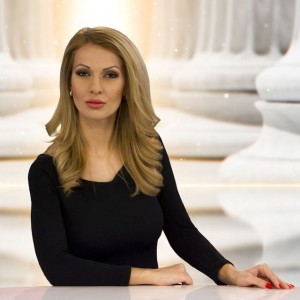 Ganiela Angelova
Journalist, Bulgaria ON AIR
Ganiela Angelova is Bulgarian ON AIR's journalist and host of The Day On AIR, daily live news and analyses show.
Ganiela Angelova is also author and host of Oporni Hora show on Bulgaria ON AIR – interviews with politicians.
She has more than 10 years experience in television and is also author of many documentaries.