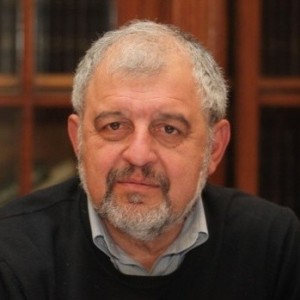 Professor, PhD, corresponding member of Sofia University of the Bulgarian Academy of Sciences in the field of history sciences.
Head of Nasledstvo.bg /Heritage Project /.
Graduated History in Sofia University.
Works in Sofia University since 1978 first as assistant professor,  associate professor and since 1996 as Professor.
Chaired dozens of scientific councils. Regional coordinator Ethnic Relations, Princeton, USA, 1992-2001. Author of dozens of studies and hundreds of scientific articles and scripts for documentaries. Dean of Sofia University History Department /1903-1908/, Rector of Sofia University /1908-1915/. During 2014 -2017 – President of the Consortium China-East and Central Europe Universities; 2015- 2017 – President of the Balkan Universities Association. Member of Scientific Council on Library and IT – 2005-2009; Member of Public Council of the Bulgarian National Television 2005- ; Member of Public Council of the Bulgarian National Television 2009 – ; Chairman of Board of National Student Television Alma Mater 2015 –
He lectures in New and Contemporary History of Balkan Nations, Balkan Relationships at the End of  19 and the Beginning of 20 c., History and Theory of Propaganda, War Conflicts in the Balkans, The Image of the Balkan Neighbor, History and Theory of Advertising, The Eastern Question in a number of universities throughout Europe, North America and Canada, like the Indiana University (1985), Gorge Washington (1990), the American Naval Academy (1991) , McGill University in Canada, the universities of Barcelona (1996), Paris Huit (2006), Novi Sad (2007), Vienna (2007), Istanbul (2009) etc.
Doctor honoris causa of Capital Normal University, Beijing, China; 2011 Doctor Honoris Causa – Erevan State University, Armenia, 2011 Doctor Honoris Causa State University of Baku , Member of think tank on education in a global world – China 2017-  ;
Professor Ilchev participates in many international scientific conferences, financed mostly by the Council of Europe – Crossroad Moments of the European History, Kliores, and also in European training in History, Teacher training in History, Foundation Japan, etc
He has participated with reports and panel management of both world and European congress of the historians, slavicists, and American slavicists and the Bulgarian-American Association of Historians in Montreal, Spa, Bonn, Leeds, Chicago, Indianapolis, Washington and many more.