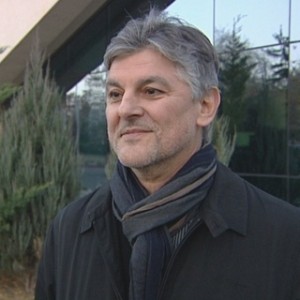 Theodosii plays with folk, jazz and classical orchestras and bands, famous Bulgarian and foreign musiciansл
He was the first to play jazz on kaval and the mixing of traditional folk music with elements of jazz and classical music is at the basis of almost all original pieces composed by Theodosii. Theodosii Spassov developed his own unique playing style. His performances are an unusual synthesis of traditional folklore, jazz and classical music. In the recent years he has been busy composing scores for film and theatre, as well as music for symphonic orchestra and kaval. He has recorded over 38 CDs, containing solo performances and collaborations with various musical formations.
Graduated from  the Music School in Kotel The Academy of Music and Dance in Plovdiv.
Fellow artists he worked with:
Jazz Linia, "Le Mystere des Voix Bulgares", Trio "Bulgarka", National Radio Sofia Orchestras, Ivo Papazov, Yldiz Ibrahimova, Vesselin Nikolov, Milcho Leviev, Acoustic Version, Dave Liebman, Dimitrios Vassilakis, Andy Sheppard, Jamey Haddad, Albert Mangelsdorf, Mark Johnson, Trilok Gurtu, Kazumi Watanabe, Glen Velez, Rabih Abou-Khalil, Matt Darriau, Boyan Zulfikarpasic, Dionisis Savopulos, Paul McCandless, Glen Moore, Billy Cobham, Ennio Morricone.