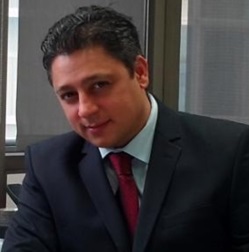 Dr. Evgeni Evgeniev
World Bank
Dr. Evgeni Evgeniev
Private Sector Development Specialist at World Bank and Associate Professor at VUZF University for Finance, Business and Entrepreneurship
Dr. Evgeni Evgeniev works at the World Bank since February 2007, where he is active in areas, like financial consumer protection, innovation and business regulation. In 2010, he led the World Bank's Financial Literacy Survey in Bulgaria.
Dr. Evgeniev serves also as Associate Professor at VUZF University of Finance, Business and Entrepreneurship, based in Sofia, Bulgaria. He teaches master and bachelor students in areas like financial consumer protection, public policy and business environment, and business strategies.
Dr. Evgeni Evgeniev has been also teaching abroad at Central European University (Budapest, Hungary) and KDI School of Public Policy and Management (Seoul, Korea). Besides working with the World Bank, he has collaborated the European Commission, IMF, OECD, UNIDO and UNCTAD.