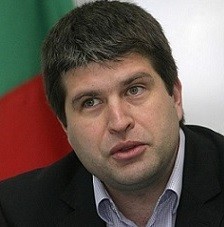 Rossen Bachvarov
Director Communications, National Revenue Agency
Rossen Bachvarov manages the communication policy of the National Revenue Agency more than 10 years.
He has extensive experience in marketing projects of the public sector in Bulgaria and abroad. Bachvarov leads practical trainings for working with the media and media interviews, public speaking and presentation skills.
Rossen Bachvarov has in-depth view in the media context of public authorities and extensive practical experience, including management of crisis situations.