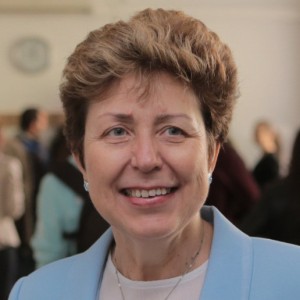 Adelina Kostova, PhD, graduated from the University for National and World Economy in Sofia. She takes a strong interest in the development of talent and leadership. She has participated in programs EDUCATION and specializes in IMD Switzerland , London Business School UK , Open University UK , University of Plymouth United Kingdom , University of Portsmouth UK , University of Delaware, USA and others.
Between 1997-2009 she was appointed Manager Human Resources in Nestle Bulgaria. On her own initiative in 1999 she launched internship program in the company.
In 2009 Adelina Kostova was promoted Manager Development for EMEA that combines business partner " Human Resources " for the European team " Purchasing ". From September 2015 Adelina Kostova takes over leadership of the department "Human Resources" for Bulgaria, retaining the position of Manager Development for EMEA .