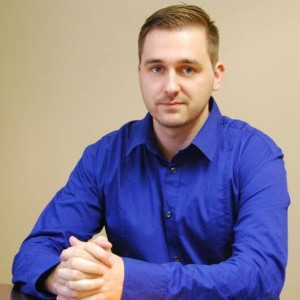 Alexander Krastev has been developing successful online media communication channels for more than 10 years now.
He has been with PRoPR Agency since the beginning of 2007 and is currently giving lectures on 'Business Communication on LinkedIn' at New Bulgarian University, Sofia.
Alexander is the author of the first Bulgarian e-book about social media and business – 'Linkedin – Social Contacts in Favor of Business', published in 2010.
His articles on social media, marketing, business development and 21st century leadership can be read in numerous media outlets.
Krastev is the Founder of the biggest website about books and reading in Bulgaria – the award winning AzCheta.com.
Long-standing blogger and social media user. In 2013 he received the "Book Knight" prize from the Bulgarian Book Association and was named Ambassador of the Libraries by the Bulgarian Library and Information Association.