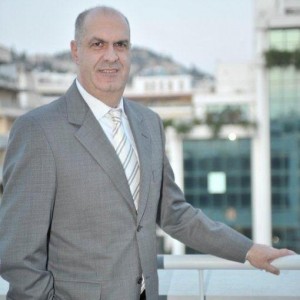 George Haros is Executive Director, heading the People Solutions Division of ICAP , since  2010, moved from the internal role of Human Capital Director held since September 2007. He also holds a seat in the Board of Directors of ICAP Advisory SA, ICAP Bulgaria EAD, ICAP Serbia & ICAP Employment Solutions SA.
He has long HR senior line experiencein Wyeth Hellas(now Pfizer), Cyanamid Hellas (now BASF)  BP HellasandBP-Mobil JVin London, UK.
Mr. Haros is a graduate of ASOEE with an MSc in Tourism Marketing, from University of Surrey, UK.  He is certified by Hogan Assessment, HuthwaiteTraining and SHRM since 2014.