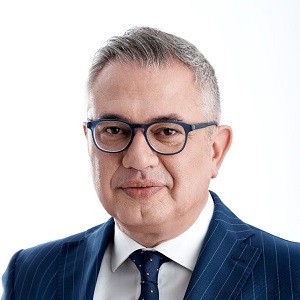 Nikos Zois
General Manager ZAGORKA
As a General Manager of ZAGORKA Nikos Zois is strengthening the talent pipeline, and is further developing and upgrading on the strong commercial and financial fundamentals, re-enforcing ZAGORKA's leadership.
The people are company's most valuable resource, finding and supporting the talents and leaders among employees is a mission embraced by Nikos, as well as supporting the Innovation Lab Bulgaria, a platform for innovations within HEINEKEN groups of companies.
Nikos Zois has more than 26 years professional experience being part of the Athenian Brewery. His carrier has passed through various positions starting from Sales Representative, passing to number of positions in Commerce, covering all channels and regions across Greece, and the last 6 years he was Sales Director of Athenian Brewery, while in 2016 he was promoted as General Manager for ZAGORKA.
He contributed, lead and implemented various of projects, such as: the first Channel Strategy, successful launch of CRM platform, and after many years of decline he contributed significantly to sustainable market share growth, implementing changes in market coverage, trade terms, distributors' management and sales organization structure.