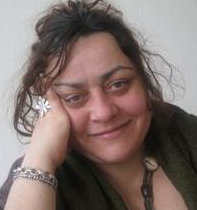 Dr. Radosveta Stamenkova is Bulgarian Family Planning and Sexual Health Association CEO (BFPA – www.safesex.bg), the leading nongovernmental organization in Bulgaria and the Balkans in the fields of preventative health, peer education, reproductive health and advocacy for vulnerable groups.
She is also a Master Trainer in the fields of both NGO management and public health, including HIV prevention, youth-adult partnerships, Roma inclusion, and peer education.
Dr. Stamenkova plays a decisive role in the design and successful implementation of over 60 macro projects in health, education, advocacy and social inclusion. She is also an expert and innovator in consulting, monitoring and evaluating organizations, strategies and projects.Through her work as a key senior expert and consultant, Dr. Stamenkova has experience in mentoring, managing and participating in projects.
She has served as a consultant for various EU projects and UN initiatives, as well as for the International Planned Parenthood Federation, of which BFPA is a member organization. Her main target groups to work with are young people, rural women, the Roma community, health professionals, teachers, media, NGOs, municipal and governmental leaders.
Dr. Stamenkova has an MD specializing in Public Health and Health Management. After graduating from the Medical Faculty of Sofia Medical Academy, she became part of the intensive training program for the Institute for Policy Studies at Johns Hopkins University in Baltimore, Maryland.
She has undergone various post-graduate training and specializations in Europe, which molded her into an outstanding figure in civil society, preventative health, nonprofit management and strategic partnerships in Bulgaria and Central and Eastern Europe.
A native speaker of Bulgarian, she is also fluent in English, French and Russian.
https://www.synergos.org/our-network/bio/radosveta-stamenkova