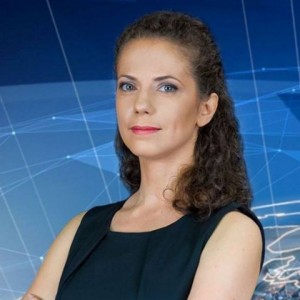 Martina Gancheva is TV anchor and editor in Bulgaria ON AIR. She joined the team in 2011.
Martina is interested in international affairs and covers NATO, EU and UN. Martina graduated in Political studies and Romanian Philology in Sofia.
She has special interests and knowledge about Romania and is the only Bulgaria journalist with an interview with Traian Băsescu as acting President of Romania. Martina also translated in Bulgarian the incumbent President of Romania Klaus Iohannis' Autobiography.
Author of several analyses about Romania published in different media.
During the last year Martina focused on European affairs.