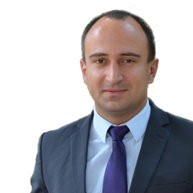 Currently a second-term Deputy Mayor of Plovdiv (since 2011).
Stefan Stoyanov is responsible for Education, Business development, European policies and International cooperation.
Business Development Department at Plovdiv Municipality is one of the goals of his mandates.
The Department is the first regional structure attracting investments and developing different economic sectors like Mechanical engineering, Automotive, Information Technologies and export of business processes – some of Plovdiv's priorities.
Business Development Department participates directly in the opening of more than 5000 new jobs and in the attraction of numerous investments in Plovdiv and the region for the last 6 years.
Stefan Stoyanov and his team developed promotion concept for Plovdiv and Trakia Economic Zone as an attractive investment destination for strategic investors.
Stefan Stoyanov actively participates in a number of innovative educational reforms and the establishment of Educational-industrial board that aims to involve business into vocational schools and the introduction of the dual educational system.
In 2016 Plovdiv Municipality officially launched a program for introducing Montessori pedagogy into the public kindergartens and the Digitalization of the educational processes in the municipal schools in Plovdiv /implementing the cloud platforms G-suite for Education and Microsoft Office 365/.
At the end of 2016, due to his work on reforms in the field of education, he has been awarded as one of the top 100 innovators from Central and Eastern Europe according to the prestigious ranking of Google, the Visegrad Fund and the Financial Times.
Studied Bulgarian Philology in Sofia University and 91. German Language High School, Sofia.