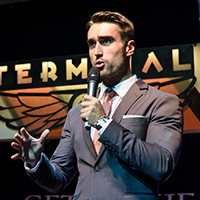 Bogi Beykov is software sales person. He has Master's degree in Strategic Management from Sofia University.
And Bogi is famous with what he's doing after office hours.
He is one of the first and most famous stand up comedians in Bulgaria.
Bogi writes and performs in his Bogus Laugh Show.