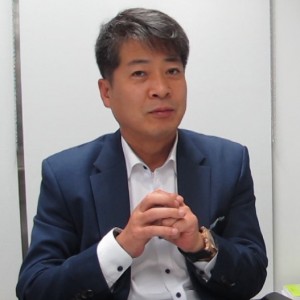 Kim-Kwon-Ki
General Director of the Urban Planning Bureau, Seoul
As a director of regeneration planning at the Seoul Station Area Development Planning Bureau, Mr. Kim Kwon-Ki is in charge of one of the most ambitious projects of South Korea's Seoul Metropolitan Government: Seoul 7017.
Scheduled to be completed by the spring of 2017, the 'Seoul 7017' project aims at transforming 938 deteriorated elevated road near Seoul Station from a road for cars to a path for people.
For the past 45 years, this road has been one of the symbols of the industrial era in South Korea, but it got designated as unsafe because of its deteriorated condition. Instead of destroying it, Seoul Metropolitan Government intends to bring it back to life thanks to the project 'Seoul 7017'. 17 pedestrian roads will connect it with the Seoul station surroundings – it is an area where every day some 390 000 people and 75 bus lines are passing.
The new 'road' will transform not only into a convenient path for citizens and guests of Seoul to cross on foot without the inconvenience of waiting at traffic lights. It will also become a place for a walk, for taking a coffee, listening to a concert or enjoying the splendid views to Seoul.