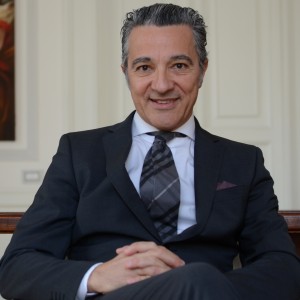 Prof. Giuseppe Saccone was born in Avellino, Southern Italy. Graduated in Law with honors and plaudit of Degree Board at University of Salerno, holding a Ph.D. in Penal Procedure at University of Palermo (Sicily) with a post Ph.D in Penal Procedure at University of Salerno, Prof. Saccone has spent his academic carrier since 1991 teaching Penal Law and Procedure in different Universities included also Università Telematica Online Pegaso, where is now coordinator of Law Studies, and within Conferences and Specialized Training Courses promoted by Italian and Foreign Institutions as well as public and private bodies.

Thanks to his academic researching carrier and professional experience and moreover as a writer of diverse publications, Prof. Saccone has been nominated coordinator and responsible of different projects in Economy Legal Security within EU Funds – Regional Operational Programs and he is now in charge of the implementation of an EU project "The future of criminal cooperation in EU: perspectives and issues" within educational, audiovisual and culture Executive of EU Commission.

Prof. Saccone was appointed in February 2016 as President of EPU based in Pernik, the first University in the Balkans with European accreditation in 2015.

EPU is part of the really huge Università Telematica Online Pegaso, established by Italian Ministerial Decree of 20 April 2006 and built on the most modern and effective technology standards in e-learning, focused on innovation and quality. Its International Educational Department, "Pegaso International", has been developed according to EU regulations and guidelines regarding the education and training.

Alongside with this, Università Telematica Online Pegaso acquired with majority from Unioncamere (Union of Italian Chamber of Commerce in Italy), Universitas Mercatorum, Italian "startup university" born by public-private partnership for the first time for the governance of a University, with the purpose of being a leader in training enterprises and help employed people to achieve competences and university degree directly on line throughout the involvement of Associations, public Entities, companies.