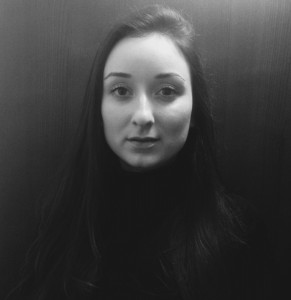 Tatiana Arnaut was born and raised in Comrat, Moldova to ethnic Bulgarian parents. She had always found the surrounding world boring and limited. That's why, at the age of 18 she moved to Bulgaria's old capital Veliko Turnovo to pursue a degree in Fine arts and explore her roots.
While finishing her bachelor degree in Veliko Turnovo University, she found that her true passion is fashion. She moved again, this time to Bulgaria's capital Sofia to enroll in her new challenge – master degree in Fashion and Business strategies in New Bulgarian University. Her inspiration is provoked by social and political issues, wars, revolutions and rebellions. But her fight is for peace.
Her efforts are concentrated in drawing people's attention and cover the unspoken events around the world through her collections. They are simple and minimalistic mixed up with bright colors and bright spots. Tatiana has a enormous passion of military uniforms which is the basis of her collections look.
Tatiana was the head designer on the dress for the host of Junior Eurovison Song contest, the Bulgarian celebrity singer Poli Genova. Tatiana has participated in various Bulgarian magazines, music videos, photoshoots and catalogues as a stylist. She is nationally known for her sense of beauty and detail.