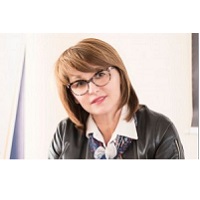 Vice President, VUZF University since Apr 2008
Chairperson of the Board of Directors, Bulgarian Association for People Management since 2015. BAPM is the only organization in Bulgaria for people management. It includes more than 850 companies and 2800 members.
In 2017 Detelina Smilkova was elected as Chairperson of Education Committee of KRIB, the biggest employers and industrialists organization in Bulgaria.
She is a specialist in field of project management and innovations in organizations and a winner of various awards. In 2012 she was awarded by BG Business Review magazine for her contribution in development of education in Bulgaria.