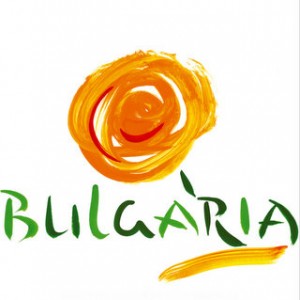 Plamena Nikolova, Senior Expert, Marketing Directorate, Ministry of Tourism, presents Digital Innovations in Tourism, together with Veselin Vasilev, Head of iLoveBulgaria Project.
Plamena gains sufficient academic background and international experience from Denmark where she graduates a semester in Business and Communications at VIA University College (VIA UC), Horsens and later a Master degree – MSc in Economics and Business Administration-Marketing, Globalization and Communication (Cand. merc.), at the University of Southern Denmark (SDU), Odense, Denmark.
In Denmark besides an academic degree Plamena builds knowledge and experience in the area of global marketing and business through engagement in various projects, marketing job and voluntary work. She is growing her leadership potential as a volunteer and a team leader in the global organizations AIESEC and TEDx. She participates in a university team that creates and launches the first of several conferences for ideas and innovations named Factory of Imagination.
Plamena returns back to Bulgaria to invest in her country the knowledge, experience and successful practice from abroad. She starts her marketing career in Bulgaria through the Global Commercial Management Program of Kamenitza AD , a Molson Coors company where she later takes the responsibility to grow the Staropramen brand for the Bulgarian market.
Plamena joins the marketing team of the Ministry of Tourism as of this year driven by the desire to contribute to the positive development of Bulgaria as a tourist destination on the national and international markets and thus having the opportunity to make an impact through her marketing knowledge and successful models from the private sector in Bulgaria and abroad.
Veselin Vasilev, created and developed the iLoveBulgaria Project.
Veselin is Technical University Sofia Graduate. Worked on dealers software in Germany, online mortgage  application systems in UK, Smart city apps in Scotland.
iLoveBulgaria platform allows SME, public and municipal institutions to use the latest marketing and advertising strategies with less resources.
iLoveBulgaria impressed the tourist industy in Bulgaria with its ability to encompass the modern methods in digital marketing and loyalty programs.
The platform provides an opportunity for Bulgaria to present in innovative way Bulgaria and market incoming and outgoing tourism.
iLoveBulgaria integrates all major marketing channels – website, Facebook pages, Instagram, Viber chat and mobile app in 13 languages.
As business model the app became favorite tool to discover and navigate through the touristic gems in Bulgaria. The idea and implementation of this project are inspiring example for young people.