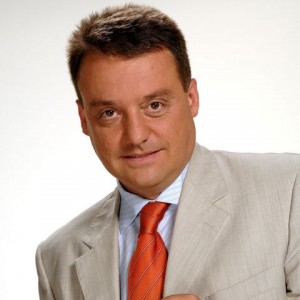 Vladimir Denev is co-founder and managing director of Argent, the major independent media agency in Bulgaria.
Born July 18th 1965 in Sofia.
Graduated from Sofia University with Masters degree in Philosophy in 1989, he intended to specialize in political economy but instead he was offered a position as economic journalist Narodna Mladej newspaper.
Vladimir was contributor in Dialog weekly in the beginning of 90s and also in Ekip 2 in the Bulgarian National Television. He also worked in 24 hours daily and Standard daily.
Vladimir Denev and his wife Ioanna Darakova found Agrent Media Agency in 1995 .
Today, 22 years later, Argent is the major independent media company in Bulgaria, among the founding agencies of the major international independent media chain Local Planet, and its hub for CEE and CIS countries.