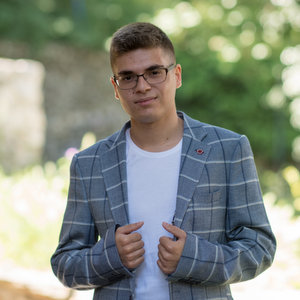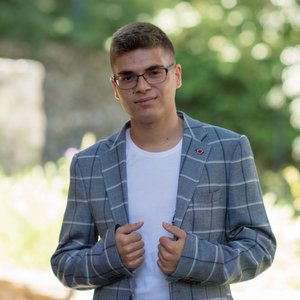 A student majoring in Business Administration and JMC at AUBG.
Interested in Literature and English.
Passionate about writing, marketing and communications!
Student writer – Office of Communications and Marketing at AUBG, Blagoevgrad, Bulgaria, Jun 2020 – currently.
Having written intriguing articles about Blagoevgrad and Bulgaria.
Having conducted interviews with prominent AUBG professors, students, and staff.
Having written many articles about the AUBG community.
Manager and Social Media Marketer – Family business, Kresna,Bagoevgrad, Bulgaria, Jun 2018 – currently.
Education: Business Administration and JMC – American University in Bulgariaр August 2018 – currently.
English, Information Systems, Biology and Geography – High School of Math and Science, Blagoevgrad, Bulgaria, Sep 2013 – Jun 2018.
Award for excellent grades during all the years being part of this high school.
Award for Best Journalist at Model European Union's Conference, 2021.
Certificates from ELI – AUBG for successfully completed levels in English (B1-C1).
Topic: What is the most urgent thing to do for the Climate and what I've done for it.