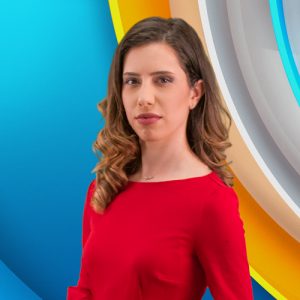 Hosts the Morning show on Bulgaria ON AIR. She joined the network in March 2021, after covering political and social issues as intern in Bulgarian National Radio, Bulgarian National Television and Bulgarian Cultural Institute in Bratislava, Slovakia.
Maria has been involved in political journalism as editor in news.bg.
Bachelor's degree in Journalism, Master's degree in Public Relations, currently a PhD student in Journalism.